The Benefits Of Metal-Free Dental Implants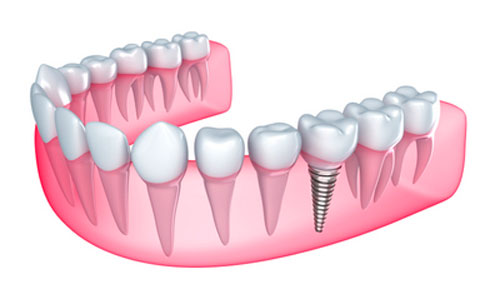 Dental crowns and bridges are often made out of zirconia. When treated correctly, this biocompatible material may become a part of the jawbone in the same way as titanium implants can.

Zirconia implants are a revolutionary alternative to traditional implants. Titanium is still the best material for oral implantology, but there has been a growing desire for alternatives due to the increasing titanium allergy and high aesthetic standards. Zirconia is the most promising material for a substitute.


Metal-Free Implants Are Suitable For Some Patients

Most patients do not have an adverse reaction to titanium since it is one of the most superior and bio-compatible materials utilized in the medical industry. On the other hand, this therapy should not be used on people allergic to titanium because of the potential for adverse reactions. Those who are allergic to titanium can choose one of many more traditional procedures, including complete or partial dentures or fixed bridges.

However, none provide the same benefits as dental implants, which is why zirconia implants are an excellent choice for regaining oral health. In addition, zirconia implants have a hue that is similar to that of natural enamel, in contrast to titanium implants, which have a silvery hue. This is a significant benefit for individuals with thin gum tissue, who would risk having the dark color of traditional implants show through their gums.


Get In With Us

If you are considering getting dental implants but are still unsure about the procedure, please contact our practice so that we can schedule a consultation for you with one of our dentists. They will walk you through the various options, and then the two of you will decide which is best for your specific requirements.