Benefits of Dental Implants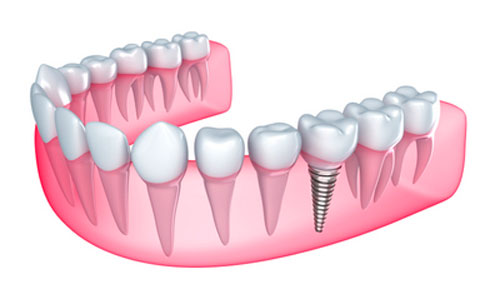 Dentists advise that you should replace your missing teeth as soon as possible to prevent the other teeth from shifting out of place. A good way to deal with missing teeth is by installing dental implants. Dentists install dental implants surgically and they are great for replacing missing teeth since they have a natural look that resembles natural teeth. Here are a few benefits of dental implants;


Prevents Other Teeth from Shifting Out of Place

When you lose a tooth, after some time the other neighboring teeth will shift towards the open area. This makes them become loose, a condition that could lead to further teeth loss. Additionally, it may even cause problems with your bite. One of the best ways to prevent this from happening is to get dental implants.


Helps With Chewing

If you often struggle with chewing and are stuck eating soft foods or you are having a hard time chewing because of missing teeth or pain, then dental implants might be the perfect solution for you. Not only do dental implants resemble your natural teeth and how they look, but they also help with chewing.


Durability

Dental implants are very durable and may last a lifetime. While dental implants can last for a long time, the crown attached to it may need to be replaced after a period, but if well taken care of, they can last up to 10 years or more.


Help To Improve Speech

Tooth gaps can sometimes cause a lisp. Unlike dentures, dental implants are permanent, therefore they cannot slip. This means that implants will improve your speech and prevent you from having a lisp, thus allowing you to talk as you normally do.

Dental implants are very beneficial. It is imperative that you understand that not everyone can undergo dental surgery because dental implants are installed surgically. Therefore, it is important to consult with your dentist before deciding to install dental implants.