Help! My Child Has Terrible Breath!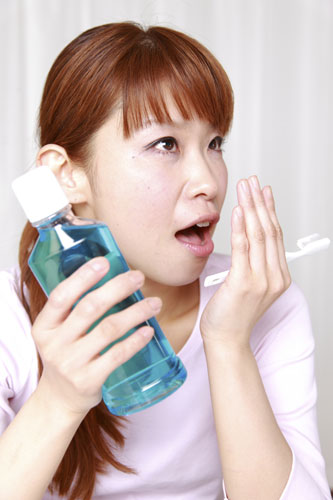 Children are the harbinger of some very interesting smells. Their clothes can smell funny, depending on what they've been doing during the day. They might have forgotten something in their pockets, which can lead to all kinds of disgusting smells. They pour strange stuff on their hair or their clothes, which makes laundry fun. If your child has a problem with bad breath, there are a few things that might be causing the issue.


Does Your Child Take Medicine?

There are several medications that cause children to have dry mouths, which can lead to bad breath. One of the most common medications that cause bad breath is allergy medication. Both allergy and asthma medications can cause dry mouth and bad breath.


Oral Hygiene

One of the most common reasons children have bad breath is that they don't brush and floss their teeth regularly. Over time, this lack of brushing and flossing means bacteria are multiplying in your child's mouth. If your child is brushing and flossing twice a day each day, they are working to eliminate that bacteria. However, bacteria buildup can lead to bad breath.


Watch The Sweets

Due to bad breath being mostly caused by food, you need to limit your child's intake of sugars. Sugars encourage bad breath because they encourage bacteria growth. You don't have to eliminate sweets entirely but limiting them will go a long way to limiting that bad breath. Perhaps your child can opt for a sweet treat on the weekends, or at a family gathering, for example. Birthday parties are also a great time to indulge that sweet tooth without overdoing it during the rest of the week.

Once you have figured out the cause of your child's bad breath, it will be easy to treat. If you are concerned about their bad breath, a dental visit can eliminate your fears as well.