Common Causes of Dental Phobia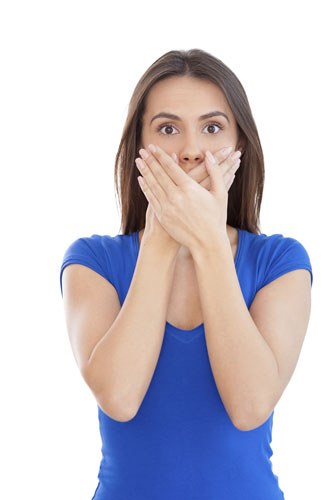 Approximately 9% to 15% of people in the United States avoid visiting the dentist because of fear and anxiety. A sense of unease occurs for individuals who experience dental anxiety. A more serious condition is dental phobia where the individual is left feeling terrified and panic-stricken.

While the person may be aware that the fear is irrational, they are unable to do anything about it. Avoidance behavior is demonstrated; making them try almost anything to avoid visiting the dentist. Dental phobia can result in very serious oral health problems due to not receiving needed dental care.


What are the common causes of dental phobia?

Several causes exist on why a person may develop a dental phobia. Some of these include:


| | |
| --- | --- |
| • | Past Negative Experiences - The feeling associated with the dentist can cause by past negative experiences. This may be a painful procedure or an incompetent dentist. Replacing these feelings with positive ones with a new dentist can be helpful |
| • | Fear of Pain - Many times this fear is due to "horror" stories heard by other individuals or a past unpleasant experience. Today, advancements in dentistry allow for pain-free or less painful procedures. |
Fear of Injections

The fear of needles, especially in the mouth area, can cause a person to avoid the dentist. If this is the cases, speaking with the dentist prior to the procedure can be helpful.


Embarrassment

Oftentimes, people who avoid the dentist due to embarrassment over their teeth or gums, especially so for those who have not visited the dentist for some time making them feel less confident. Meeting with the dentist prior to making an examination appointment can help relieve some of the embarrassment.

If you suffer from dental phobia or dental anxiety, it is important to speak with the dentist. They are understanding of these issues can help you determine the ideal way to make you feel more comfortable. For further information about dental phobia, contact us today.