Dangers Associated with At-Home Whitening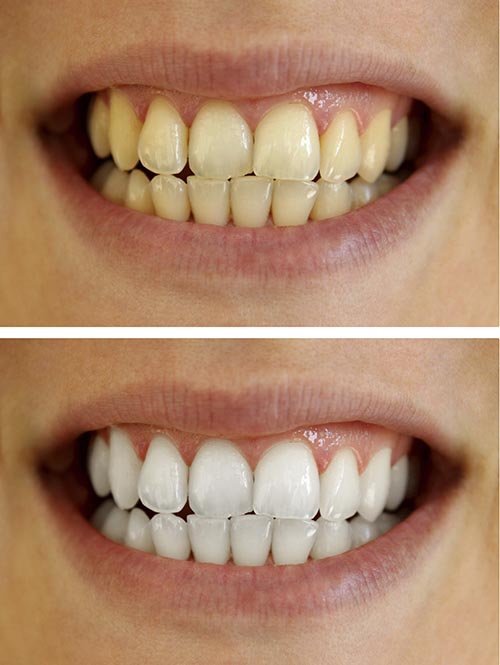 Whether you have a job interview tomorrow or a big date with your future soulmate, the temptation to run out to the local big-box store and grab an at-home whitening kit can be compelling.

If your smile is less than bright, resist the urge to succumb to the allure of DIY whitening. The risks often outweigh the benefits, leading to lasting damage to your teeth.


What's So Bad About DIY Whitening, Anyway?

If it's sold over the counter, it must be safe, right? It's all too easy to fall into that trap of thinking that just because we can buy something in the store, we should.

Don't make a dangerous mistake of thinking that an at-home kit is a good idea. The fact is, it can be a costly and harmful decision.


| | |
| --- | --- |
| • | Splotchy teeth. If you use a DIY whitening kit, you may find your teeth uneven in tone and color, making them worse instead of better. |
| • | Tooth loss. The chemicals can seep into your teeth, compromising the integrity of your enamel. It can also cause a chemical burn on your gums, causing them to recede and leading to loss of your tooth. |
| • | Sensitive teeth. Using at home teeth whitening kits can leave you with permanently hot and cold sensitive teeth, denying you of the simple pleasure of eating. |
| • | Infections and illness. The chemicals in these kits can cause ulcers in your mouth that might get infected. If you accidentally swallow them, you could become extremely ill. You could be looking at costly medical bills to offset the damage from the kit. It's simply not worth it. |

A lot of these DIY teeth whitening kits make lofty claims, promising you a bright set of impeccable teeth. Some of these kits aren't even regulated, causing permanent damage to your enamel and teeth.

Don't take chances with your teeth. Give our highly trained and professional office a call today to schedule an exam and cleaning and allow us to help you remove your stains and restore your dazzling smile!