Steps to Get Your Mouth Ready for Dental Implants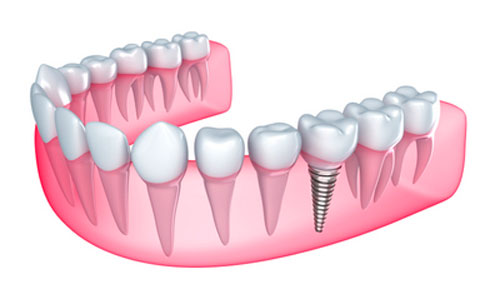 Are you interested in dental implants, but feel you might not yet be a candidate? If so, there are things that you can do to prepare your mouth. By following these steps, your oral health will improve, and you may become a candidate for these innovative oral restorations.


Improve Your Gum Health

Gum health is essential if you are interested in dental implants. Dental implants fuse to the jawbone, so it is important that the structures that support it are also healthy. People who are at a high risk for gum disease are at the greatest risk for dental implant failure, so you need to make your gum health a priority. Talk to us about treating your gum disease and how you can improve your oral hygiene regimen to better care for your gums.


Consider Grafting

Adequate bone support is also a necessity if you want dental implants. Unfortunately, tooth loss can cause the bone of the jaw to be resorbed, so if you don't have enough structure remaining, you might want to consider a bone graft. This will increase the amount of available bone to support the implant in the future.


Treat Bruxism

If you suffer from clenching and grinding your teeth, talk to us about potential treatment options. Since bruxism has been connected to lower implant success rates, we'll want to treat the condition before you have your implants placed.


Commit to Better Oral Hygiene

Dental implants require excellent oral hygiene. You need to be committed to brushing and flossing regularly, and we'll put you on a strict schedule to visit our office at least once every six months for checkups and cleanings. Good dental hygiene will keep your existing teeth healthy while making your mouth more hospitable to implants.

Are you interested in learning more about dental implants? Call us today to set up your evaluation.