FAQ about baby teeth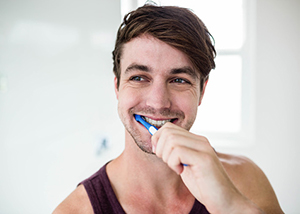 It is normal for new parents to have questions about their baby's teeth. Most new parents lack knowledge about baby teeth and depend on our dentists to guide them on their role in the care and brushing of their young one's teeth. Our practice discusses some of the frequently asked questions concerning baby teeth.


When does teething occur?

Your child will start getting their first teeth between six to nine months with the common teething symptoms, including increased drooling, irritability, rubbing cheeks, or high fever. Closely monitor your child during this time and contact our dentists for any questions.


When should you take your child to the dentist?

We recommend taking your child to a dentist when their first teeth come out or when they reach one year of age. Our practice has pediatric dentists specializing in children's teeth and is well experienced in dealing with shy babies.


When should you start brushing your child's teeth?

It would help if you started brushing your child's teeth; the first one appears. Our specialists will recommend suitable toothpaste and a toothbrush with soft bristles for delicate but thorough brushing.


Does nursing cause tooth decay?

Yes, breast milk contains sugar which may linger in your child's mouth, causing bacteria buildup that eventually leads to tooth decay. To prevent tooth decay, you should brush your young one's teeth twice a day to eliminate the sugars in their mouths.


Why are there spaces between your child's teeth?

It is normal for your child's teeth to be spaced when they erupt. These spaces fill up over time as more teeth start coming in. If the spaces do not fill up, you should visit your child's dentist to examine and correct the dental problem. Check out our pediatric dentists for proper monitoring of your child's teeth. Contact us now and have your appointment with us scheduled.